Proppant
AM2F Energy Freeflow Ceramic Proppant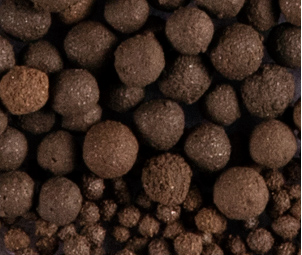 AM2F Energy Ceramic Proppant products are artificial, spherical ceramic beads manufactured by a proprietary process with a trade-secret formula developed by AM2F Energy.
AM2F Energy Resin Coated Ceramic Proppant reduces the effective stress on the proppant and provides encapsulation to maintain particle integrity. Prevents fines from being released and has a higher crush resistance and demonstrated less fines migration which leads to improved conductivity.
AM2F Energy also supplies industry standard Sintered Bauxite Proppants in various crush strengths and sizes. These are available with and without resin coating.
Product
Sintered
Bauxite
Proprietary
Ceramic
Resin Coated
Ceramic Proppant
Grade
LSP
ISP
LDP
RCP
Crush Strength
8-10K
10-12K
6-8K
12-14K

CHEMICAL PROPERTIES
Chemistry (wt %)
Al2O3
72
78
57
72
SiO2
12
8
36
12
TiO2
4
5
2
5
Fe2O2
8
7
2
8
Other
3
3
3
3

PHYSICALS
Specific Gravity
2.9 g/cm3
3.2 g/cm3
2.6 g/cm3
2.8 g/cm3
Sphericity/Roundness
0.9/0.9
0.9/0.9
0.9/0.9
0.9/0.9

AVAILABLE SIZE
20/40, 30/50, 40/70